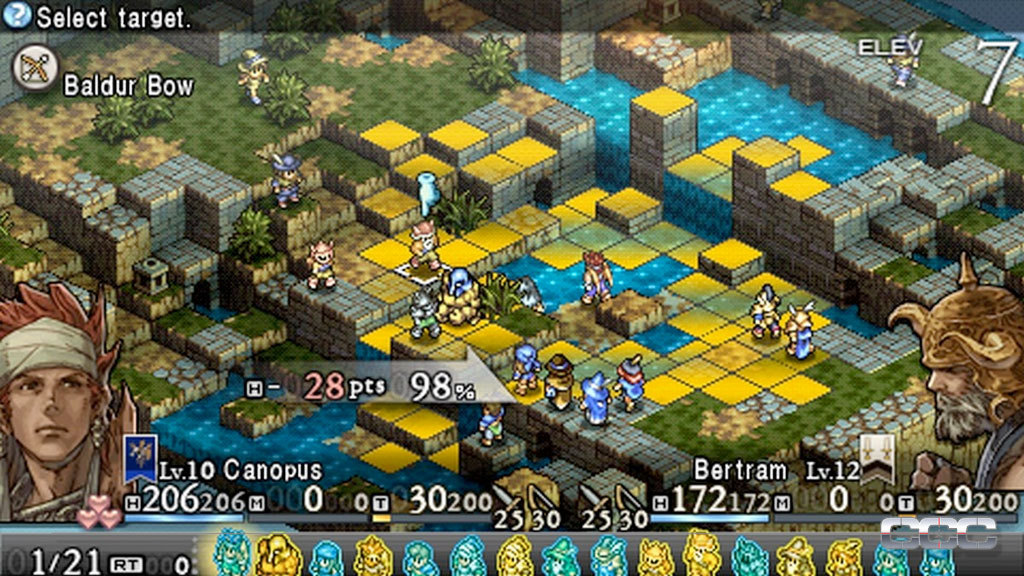 Recently I managed to complete Tactics Ogre on the PSP (played on my Vita). Not the greatest feat, but considering how little time is available to me to play games, I was still rather satisfied.
Besides being a through and through fantastic game that manages to give me many small puzzle-like battles, it is one of those games that manages to paint a thrilling story with just some chibi-super-kawaii sprites that are far more brutal than their stumpy little pixel limbs communicate.
My favorite element though, didn't occur to me until pretty far into the game (and would surely have made the previous skirmishes far more easygoing): The range of archers is Tactics Ogre is a truth with modifications. The full truth is that they can shoot beyond what the game indicates. In fact, if you have some highground, they can shoot far beyond the indication.
This is some half-blood-prince-crush-the-creature-with-a-silver-knife-to-get-the-good-juice-level-secret-skills-shit-dawg!
Really, the game told me the rules, and allowed me to go beyond them, without breaking anything (maybe except the balance). And what made it feel even better, was that I felt like I really knew the tiny crevices of knowledge and skill to play Tactics Ogre.