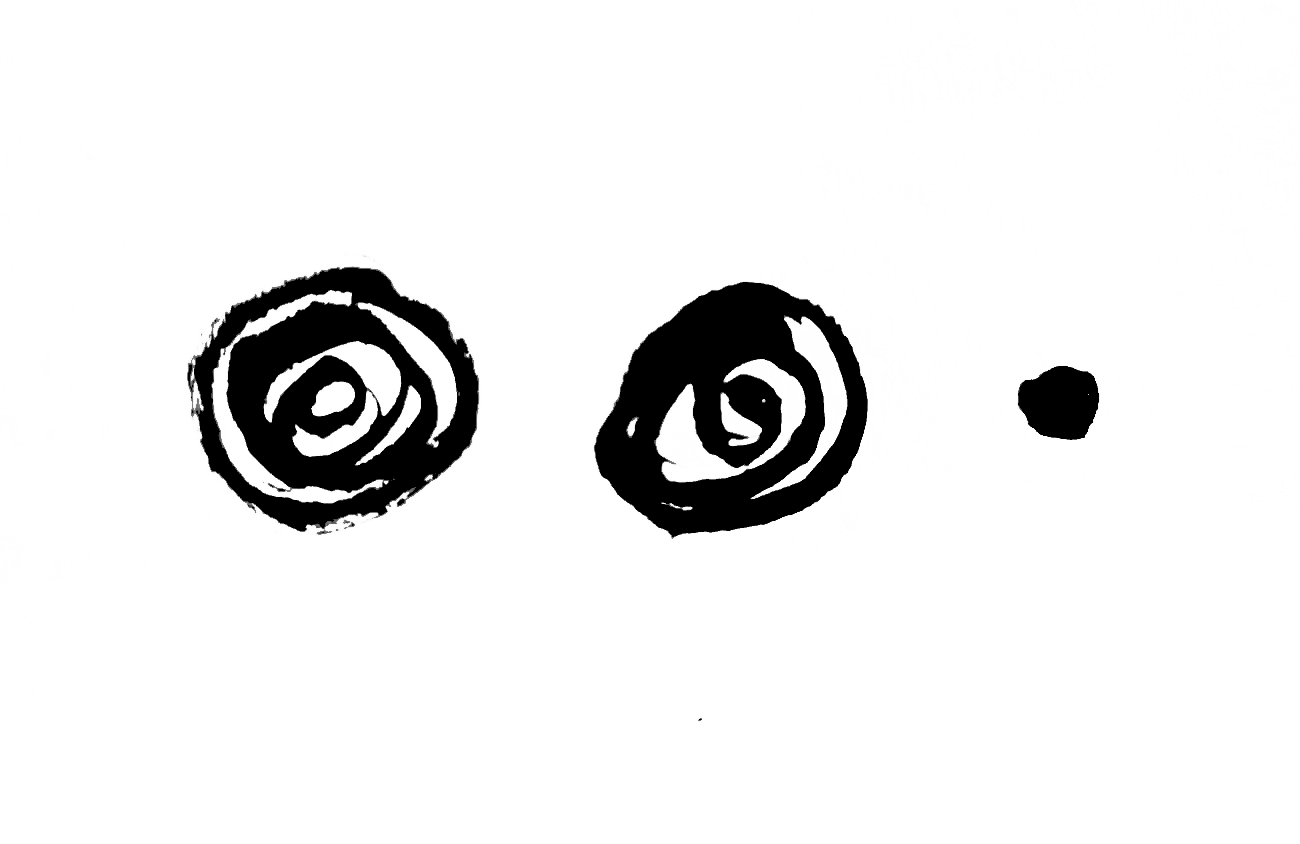 We saw every big game turn into a pseudo RPG. Gain skill points and currency representing a fraction of how much you've learned until you reach a threshold that says you are finally smarter (I sure dragged that one out). No longer could you just point and kill. Now you had to gain small arbitrary abilities through a bloody Directed Acyclic Graph. I get the upsides (on many levels). Yet seeing a potentially perfect action game like the God of War pseudo-reboot bloat into a filthy overstuffed fowl of itself, I've decided that if a game doesn't commit to being an RPG, it really shouldn't even try. Honestly, it breaks a game on more levels that it provides the good stuff.
Which way is more sad? When a real deal, nose-breaking, "no look, I'm a smart, adult" game like God of War anno 2018 adds a tasteless broth of gated progression and calls it an RPG, OR when a ostensibly full realised "dig out your charters and guide books, cause we're going in deep" RPG like Mass Effect removes so much of the actual good stuff, that all that's left, is the pain of what could have been?
That's a bit much. Uh. I'm saying God of War is worse for adding too much, when it should have added nothing at all, while Mass Effect is worse for removing too little. Mass Effect did better in its sequel. I own Mass Effect 3 for… uhm… the Wii U. I never removed the plastic. I imagine it might be fantastic.
These thoughts always degenerate into a landscape of genre definitions. When you remove the RPG from a tactical RPG, it's just a tactical. The overstated observation is that Into the Breach is really a puzzle game. Some called it a faster, snappier Advance Wars, when really the dynamic duo took a huge game design spoon, and excavated all the filling from Final Fantasy Tactics, leaving only the perfectly roasted skin. Into the Breach is the Peking Duck of video games.
Since the first trailers for Final Fantasy: The 4 Heroes of Light, I've been tied to the career of Tomoyo Asano. Indeed Bravely Second is the perfect JRPG and no one realises. When Asano was revealed to be working on a game that appeared very reminiscent of Tactics Ogre and Final Fantasy Tactics A2 (it's better than Final Fantasy Tactics and you can't do a damn thing to change that) I gave an approving nod. Even though I'd left Octopath Traveller after some 20 frustrating hours, it wasn't enough to dampen my card carrying gamer enthusiasm. Asano-tachi was gonna do this right. A common feature of games Asano puts his dirty mittens on, is the lovely little action point system. What starts as a way to simplify JRPGs and their mana system in 4 Heroes, becomes the brilliant Brave/Default system in Couragely Standing By; or, The Seinfeld Maneuver. Its dampening in Octopath was balanced by the occasionally splendid Break system. In Trifold Stratosphere it serves to remove MP, add strategy in an indirect fashion, (but not necessarily to simplify like in 4 Heroes), and be more elegant than MP. Fighting over action points, charges, or whatever the ephemeral representation of being able to do anything is called, is always just a little more interesting than chugging elixirs to regain mana.
I've heard a certain loquacious ex-model turned YouTuber sing songs of how every Japanese game developer is enthralled with Game of Thrones. It was an easy observation with Final Fantasy XVI (though to his credit, he said it before they showed it off), but the degree to which it shows in Triangle Strategy is a bit much. It also doesn't succeed. I'm not gonna go into what made A Game of Thrones such a good book, but foie gras'ing a video game's storytelling with anime-isms really doesn't do it any favours. I love anime, it's not that. I'm not even saying it's impossible to mix mid-tier anime with serious mediaeval, political drama. Just in this particular case it comes off as campy rather than novel. It's too bad. We saw another tactical RPG fall and fail when doing the overly generic anime storytelling in Stella Glow, but we also saw Tactics Ogre succeed at tactical JRPG storytelling in the same year as the first A Song of Ice and Fire book was released. The story isn't bad mind you, and the Japanese voice actors are good as always. Once again, I just can't help but think of what could have been. As of writing I'm about 20 hours in, around chapter 12 (of 21 I hear). Took the goody two shoes path (though narc'ing was decided in an anarcho-syndicalist commune ratifying my decision by a simple majority in the case of a purely internal affair). Some fun twist might still occur, but it won't make the previous score hours any better. I am not being polemic for the fun of it. We all probably know how it is, the better something is, the easier it is to see little details that ruin the experience. Which just means, we've got something good here, it's just not great.
What IS great, is the user experience. That's right. You should probably just buy Triangle Strategy for the user experience design. In this regard, it comes with less bull than any tactical JRPG ever before it. Not just less of the bad stuff. It's boiling over with the ever-so-hard-to-describe je ne sais quoi. That certain perfect amount of feedback in so many little pieces of code, that makes you feel like YOU swung a sword and landed that skull-cracking blow, when all you really did was to select attack and then execute. Waiting is never an issue. There's even plenty of toggles to speed it all up, and you know what? I never took my foot off the gas (that means you keep going, right? I can't drive), and it always felt great. It's important to note that this doesn't come for free. JRPG legend Hiroyuki Ito completely fell on his face in this regard with the recent Dungeon Encounters. That game is ONLY about the fights, and while the minimalist combat system is single perfect brushstroke, the implementation is a constant series of unnecessary waits, and attacks that lack weight. Polygonal Planning kind of tactics games tend to have a little extra geometrical intrigue. Elevation plays a role, as well as whether line-of-sight is blocked. Who can attack whom, and of course when. The art is to make all this information (and a lot more) instantly and easily accessible, and clearly comprehensible. The game is never "Aquarius like attacking geminis on rainy days" obtuse, but this is still a complex enough game to marvel at its accessibility level. Pyramid Ponzi even adds the chemistry-for-stupid-kids from Breath of the Wild.
At this point it's banal to mention that the characters in Octopath Traveller didn't interact enough. Asano & Friends definitely fixed that here, but they still haven't returned to the interesting character customizability (I'm mixing game design and narrative here, I know) of the Bravely games (which was so lovingly nicked from Final Fantasy V). Instead we take 1 step towards the snappy, ability based combat of Into the Breach, and half a step sideways towards those previously discussed pseudo RPGs. Tri-tri Think-thunk serves a kinda big roster of team members, some integral to the plot, a lot of them a cardboard anime personality. They come with a short list of potential abilities, and you then mix and match as you see fit or the mission recommends. This is really where we hit the pseudo RPG problem: there is no point to gaining levels from a design perspective. The characters do not deviate on their evolutionary path. You can choose which characters to first upgrade, unlocking the next set of abilities, but really, you just want them all, cause they're not necessarily better, just different. A meta gameplay system like this only slows down the fun when it's just a throttle on possibilities, and not a representation of a character's growing might. Add to that, that battles do not really evolve, but instead come with various location handicaps: your team is split into two or three, you can sacrifice innocents, you're surrounded, you're surrounding an enemy team, and so on. Being level 1 vs level 3 enemies, is the same as being level 18 and fighting level 21 enemies. When you get into a design situation like that, you should either cut all the RPG chunks, or put on your 5-dildo hat and cosplay a Beholder. This middle of the road shit is no good.
I'm not sure how anybody is supposed to lift the burden of being a Square Enix tactical JRPG. They decided to try. Three Parts Thinky Time carries too many elements to avoid comparison, and so it is pitted against its predecessors. No reason to dwell on how loadout in Into the Breach compares to the job system of Final Fantasy Tactics. They're solving different problems. It also doesn't strike me as unfair to arrange a tactical JRPG cockfight. What Trinity Stratego does well, it does so well that it's gonna be a pain to go back and play those that came before it. And yet I'll pull through and like all grubby, grimy gamers with a soul and an IQ above sea level, I'll think about how Final fantasy Tactics A2: Grimoire of the Rift managed to combine the job system of Final Fantasy V with Final Fantasy IX's weapon ability system, and have the worst title of any game ever.