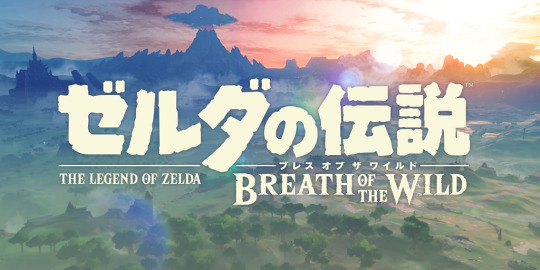 Sketchwhale toughts
What am I hoping for that Breath of the Wild can deliver, that we haven't gotten in the past 12 years?
I want the tangible combat of the Zelda series but in an open world setting. This style of battle is wonderful: I feel like I'M controlling the character, and the Z-targetting system combined with the free-moving camera put me right there in the world in a way only 3d zelda games have done.
I don't want a million bugs.
Aesthetics, really. It was never enough that the open world was vast. It needed style. My hope is that open air as a term covers more than Nintendo trying to set themselve apart in a way that really isn't that different. My hope is that the artistic style of the graphics can be felt in the minute-to-minute interaction with the world.
Design. The mere idea of a team building a world as vast as any open world game, and hoping that it is as meticulously designed as a much smaller level-based or area-based (new term, but think previous zelda games), is mad. And of course BoTW can't do that either. Yet all too often I feel like the real-world randomness that open world design often inspires uses emergent gameplay that as a crutch: That nothing needs to be designed if world is based on an almost randomly-generated structure. It might be a balancing issue, and after trying one side of the scale for so many years, I'm hoping Nintendo is betting on a vast, yet slightly more empty world, yet where the actual content is absolutely hand-crafted.
Tools. Items that tangibly alters the gameplay not just in a sense of power growth, but in a variety of ways you interact with the world. Indeed this is really where Zelda games have always been best: Mole Mittens in Minish Cap, a hookshot for fast travel and upper hand in combat, an interactive musical instrument for manipulating time and space, and simple glass bottles to carry mucus of fallen enemies as cooking ingredients or enslaving fae-folk to revive you upon your demise. The difference between these tools and items in other games, is that the competition creates weapons first and foremost. Zelda games have tools to change the perspective on the world, and I'm hoping so desperately that this scales to BoTW.
I think BotW is going to deliver on these needs, and that seems reason enough to eagerly await a game that was technically possible 12 years ago, yet no one made it. Different creators, different priorities.