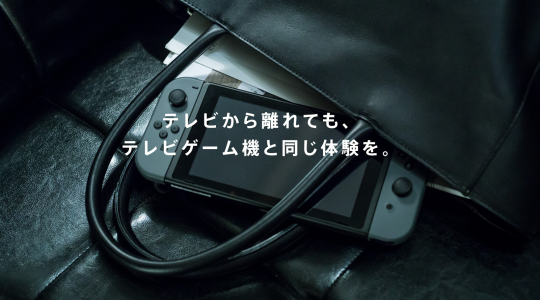 Reblogging from 'sketcwhales.com' about the Nintendo Switch
Maybe they don't want a big line up?
A good reason not to use Android on your new obsidian-like monolithic computer, is if doing everything yourself allows you to do something completely unique. Another reason is if doing everything yourself gets you control and control gets you money, but the first one is the important one here.
So here's a problem we've all started to notice: The various digital stores are currently faced with the fallout of their user and developer friendly strategies: They are flooded with gold and crap simultaneously. And often the crap rises to the surface. Steam, App Store, Play Store, Itch.io. On the other hand, if we look at the Wii U store we say "Damnit, there's nothing there" [compared to other console platforms].
Neither situation is good, and I think Switch launch line up is a hint at Nintendo's remedy to the issue:
What if you looked at the Switch as a tablet first? A gaming tablet, that continues the idea of the Family Computer (the original Post-PC device). Well in that case, the Switch store wouldn't be an understocked gaming shop. It would be gaming focused app boutique. Not the barren ghetto of the BlackBerry store, but a tiny and catered shopping experience.
Opening the boutique-like store and seeing hand-crafted gold only with no crap in sight, the Switch would even solve the same problem that the Famicom solved in the eighties: Too much bad stuff with one to say no (For different reasons back then compared to today).
Only a quality oriented dictator can filter out the bad stuff. Which is where we come back to the whole "Why would you not just use Android on a tablet?". Because of some good reasons now: Optimised games require dedicated hardware, and an exclusive emporium allows Nintendo to control the perceived value. That final point is actually not just good for Nintendo: It's good for consumers who want quality:
If Super Mario Run is $10 and Clash Royale is $0, more people are going to plop down zero for the latter, and perhaps invest a little once their hooked, into a game designed as a business model first and foremost.
Yet if Super Mario Odyssey is $60 and some mobile company is forced to sell their half-baked, the-biggest-chest-is-best-value, if-you-use-a-rainbow-gem-you-can-speed-things-up bastard at $60 as well, then more people will choose the good title. And that's good for us, because that means we finally get a tablet with console quality games, designed around tight controls, with optimal controller support, and if some company decides to make a high quality touch-screen game (Device 6, Bumpy Road), then they can finally set a price that reflects this.
With this perspective, I'm not slightly hesitant about Nintendo's next console foray. I am instead eagerly awaiting their first real tablet, the first good reason not to use Android, Lord of the Andals, protector of the realm and perhaps a good game system.
Also, gonna blog more here from now on. Let's create an online cafe-like experience for video games and game design!