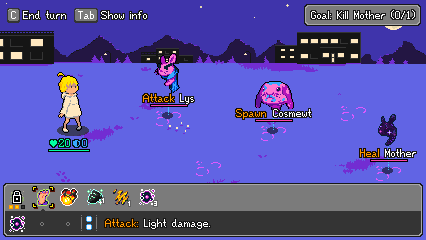 "The Girl Who Kicked a Rabbit" is an ethereal, pulp spraying...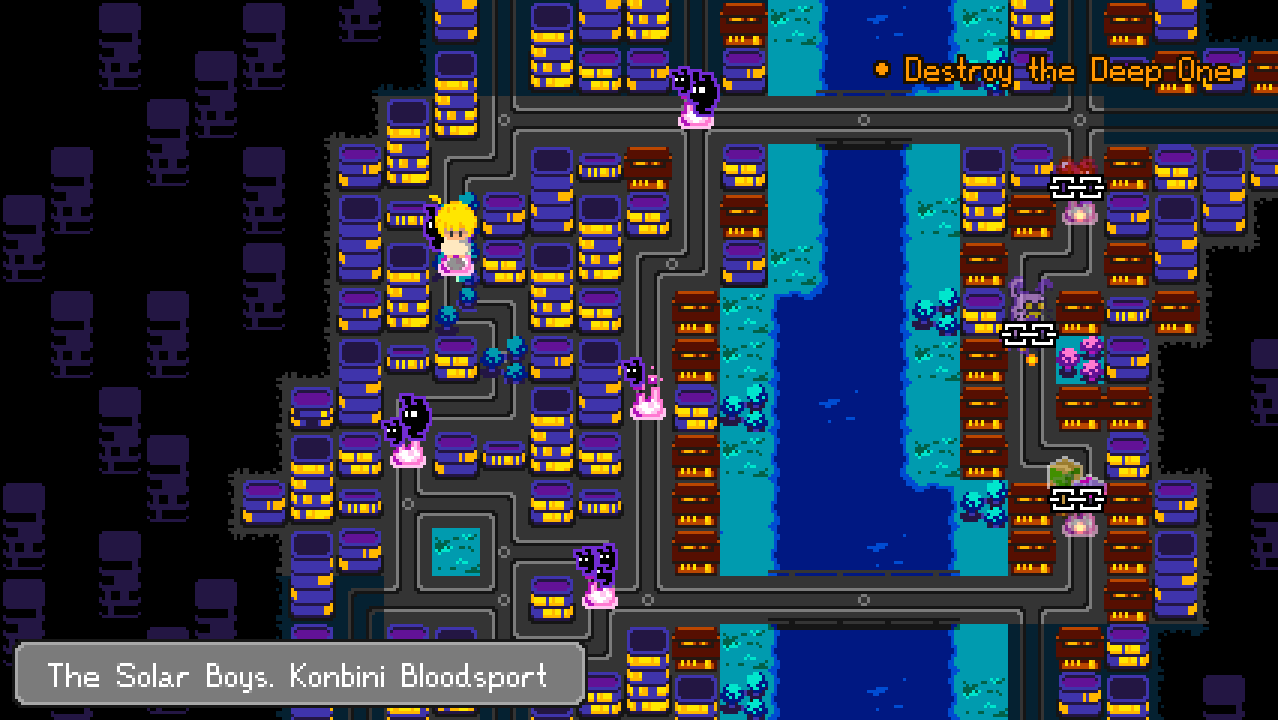 ...contemplative stroll from one end of a city to the other.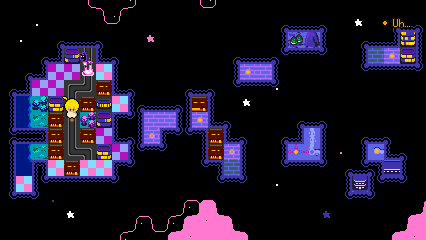 As the little combat wizard Lys, you'll use the "Arcana" to fight a geyser of cute, and clever spirit bunnies.

"Lys dabbles in the mystical arts: The knowledge of Arcana."
"Like so many others, she patrols the city at night, fighting the ghostly rabbit monsters."
"Although this night... there sure are a LOT of rabbits."

Combat in "The Girl Who Kicked a Rabbit" is designed as an easy-going experience, with a whole basket of meticulously crafted mechanics to fiddle around with.
Every element of the game is engineered to react in the fastest, most responsive way.

Selecting one of your astral weapons and obliterating a long-eared bugger, is an interface delight. The bunnies will hold "Catalysts", that you'll need in order to win.
Understanding which of these otherworldly baubles you need, and actually getting them before they disappear, will be half the battle.

No reason to get all tricked out before the next hand-to-hand: Every battle gives you a different collection of mystical "Arcana" to wield. Some of them are good to go, and others you have to unlock on the job.
Good thing every critter killed is a piñata of goo-covered treasure.

Murdering doe-eyed bunny beasts isn't enough to win! Somehow, you'll need to get enough "God's Wine" to close the flaming portals that keep sending out more opponents.
Sometimes the rabbits will drop this celestial nectar, and sometimes a more economic approach is required.
If you've got a little chemist inside you somewhere, perhaps you'd prefer making your own divine kombucha.
It runs on Windows, MacOS, and Debian. Write me if you wanna try it (Like seriously, playtesters are the best).
I maintain a sporadic development log on TIGSource (here)